Patrick Klepek

PAX East Rumble 2014
At the inaugural Rumble, there was a grudge match after the Rumble itself between the team of D-Leazy & Dan Teasdale versus Dr. Tracksuit & John Drake. In a shock to Eric Pope, the crowd began chanting "PAT-RICK KLE-PEK." Pope had no choice other than to invite "Scoops" to the announce desk to join him and Alex Navarro. Patrick immediately admitted knowing absolutely nothing about wrestling, and that, quite frankly, it's pretty stupid. He wondered aloud if he could just sit there awkwardly in silence for the duration of the match.
When Dr. Tracksuit & John Drake won the match, Patrick immediately left the announce table in disgust. On his way out, he let D-Leazy know he had shamed all of Chicago by losing this grudge match.
| | |
| --- | --- |
| | |
| Scoops joins commentary. | Patrick informs D-Leazy that he's no longer welcome in Chicago. |
PAX Rumble 2015
By popular demand from the LOH Universe, Patrick returned at the 3rd Annual* Rumble. But, not as a guest commentator. This time Patrick entered the ring as the #9 entrant in the Rumble itself. He survived just under three minutes, but took out three other superstars in that short period including the first ever double elimination in PAX Rumble history when he delivered a vicious series of knife-edge chops to both Sean Baptiste and Kate Welch. Scoops had an opportunity to make it a triple elimination, but he decided to do a little dance instead. Soon after, Dan Teasdale tossed him out.
| | |
| --- | --- |
| | |
| Scoops enters the ring for the first time. | [Kate will remember this.] |
PAXAMANIA II
After a highly impressive run in the previous Rumble, Patrick returned to his previous position as guest commentator at PAXAMANIA II during the Jeff Green Memorial Tag Team Tournament in honor of his game dad. He assisted John Drake & The Gentleman in winning the tournament when he fired off a Cash Cannon upon request, which led to D-Leazy & Dr. Tracksuit diving for the money and thus forfeiting the match.
Later in the show, Patrick impersonated Dan Ryckert in the main event and lost the "Loser Leaves Town" match to Greg Miller. When it was revealed that Miller's opponent was actually Patrick, Dan Ryckert appeared as one of the kaiju monsters and assaulted Miller. Patrick fled and his involvement in this nefarious plot is still a mystery.
| | |
| --- | --- |
| | |
| Scoops returns to commentary. | Do whaaaaat?! |
PAX RUMBLE V
A year and a half away from the ring seemed to have changed Patrick. When he arrived in Seattle for the fifth RUMBLE, he had a new attitude and outlook on life. Calling himself "The Woke Gamer," Patrick had informed Eric Pope that he should be introduced as "an enlightened, straight, white male who believes in the concept of diversity, thinks Louise Mensch had some good ideas, and hasn't decided on how he feels about ANTIFA yet." This introduction was met with a chorus of boos, which were definitely not "Scooooooops" chants. Regardless, Patrick demanded that the LOH Universe support him on Patreon. After he left the Baer Caev, Pat Baer commented that Patrick was the most disposable man to ever participate in LOH.
Patrick entered the Rumble at #19 but refused to pick up a controller under of protest of the status quo. He was eliminated in 11 seconds by Authentic New Yorker Dan Ryckert, not to be confused with Patrick's arch rival, Dirty Dan Ryckert.
| | | |
| --- | --- | --- |
| | | |
| He's got some ideas. | Under protest. | Making a statement. |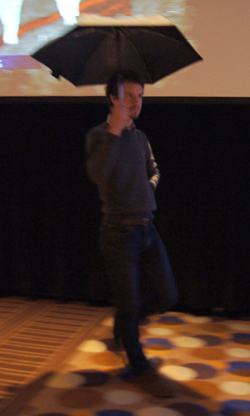 Hometown
Soldier Field
Loves
Spelunkin'
Hates
Dirty Dan Ryckert
Motto
"This seems really inappropriate."
Twitter
@patrickklepek