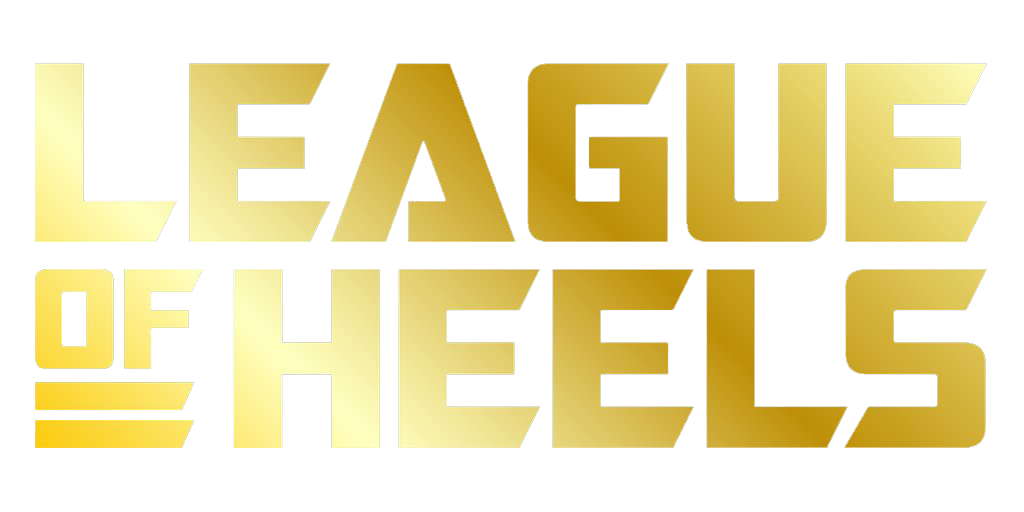 PAX RUMBLE V
From N64 to the Main Stage

April 6, 2017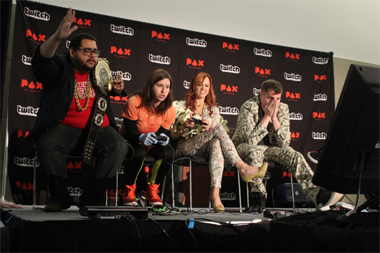 The former LOH Superstar known as "The Beef" Sarah LeBoeuf has written an article for GamesRadar detailing the inception and history of the pinnacle in eSports entertainment. With quotes from Aaron Trites, Eric Pope, and Alexa Ray Corriea, the article is an excellent look back at the last three-plus years of shattered glass, fog machines, hotel evacuations, and occasional video game wrestling.

PAXAMANIA III Home Video
April 2, 2017
Our friends at ENC3000.com have published their video production of PAXAMANIA III in record time! Now you can finally see all of the superstar shenanigans that you missed during the live stream.

PAXAMANIA III Photo Album
March 15, 2017
If you watched PAXAMANIA III on Twitch, you missed a lot of what happened during the show. Did you notice Austin Walker had a gold PS3 controller? Did you see The Vampire Butler turn her teammate, Tanya Short, into a vampire? Did you notice dirty "Authentic New Yorker" Dan Ryckert take control of Pat Baer's avatar in order to score the winning elimination? Did you see The Wolf tear out his own hair in response to Teddy Dief's promo? Well, we have 150 photos from the front row that caught all the action. It's your best option at least until our friends at ENC3000.com have time to edit the official video.
These photos include exclusive behind-the-scenes moments from before the event too!

150 Photos From the Front Row!!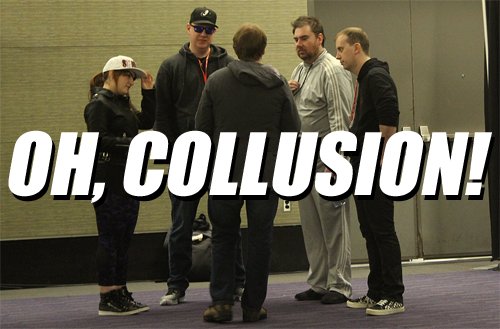 PAXAMANIA III Aftermath
March 14, 2017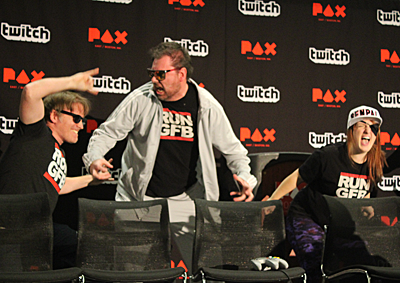 The third annual PAXAMANIA is officially in the books. We saw vampires, weird game glitches, utterly confused commentators, the return of an evil faction, a large screaming man, another Dan Ryckert, technical problems, poetry readings, whiny wolves, and someone got seriously injured. So…you know…your run-of-the-mill League of Heels show you've come to know and love. If you missed the show, you can watch the Twitch stream replay now, but the ENC3000 version will undoubtedly be much better in a few months. Here on LeagueOfHeels.com we have a full, moment-to-moment rundown of what happened amidst the tag team warfare that filled the card.
We'll have more coverage including dozens of photos from the front as well some behind the scenes photos in the days and weeks to come.

PAXAMANIA Preview
March 8, 2017

Pre-PAX Battle at the Brattle
February 26, 2017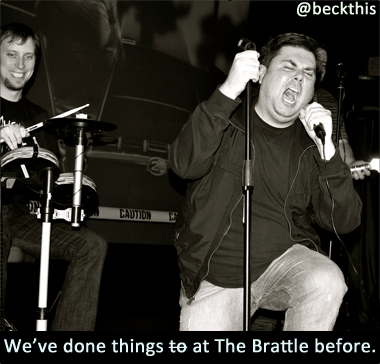 On the night of Thursday, March 9th, at the same venue where the music died, League of Heels will be presenting the world premiere of ENC3000's LOH documentary film. Eric and Chelsea have been bringing you top notch video of League events for years, and now they're going to take you behind the scenes and interviewing many of your favorite superstars!
Following the premiere, there will be a Q&A session, but that's not all! This is a Brattle double feature! After the Q&A and intermission, they will be showing the 1986 rock 'n wrestling classic, Body Slam featuring Roddy Piper. So, if you're coming into town early for PAX, hopefully you can snag a ticket and make it out to Cambridge for this PAXAMANIA pre-show.
League of Heels
presents
A Video Game Wrestling Documentary
Just remember. Please don't touch the fucking screen. Thanks.

New Day. New Time. Same Shit Show.
February 7, 2017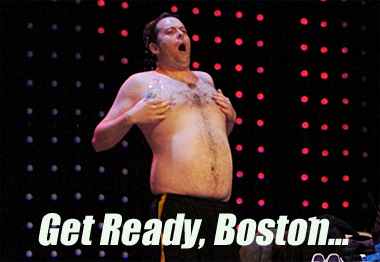 This year, League of Heels is breaking the tradition of holding their premiere events at the ass crack of dawn on the Sunday morning of PAX. At PAX East 2017, PAXAMANIA III will emanate from the Dragonfly Theatre on Saturday at 4:00 PM EST. In addition to the new time slot, the third anniversary of annual PAXAMANIA will have two hours to fill. According to League officials, "We didn't ask for this." More inexplicable decision by PAX organizers.
As you can see above, the countdown is officially on! Stay tuned for more news as we speed down the road to PAXAMANIA III.

PAXAMANIA Returns to PAX East…Sorry
January 15, 2017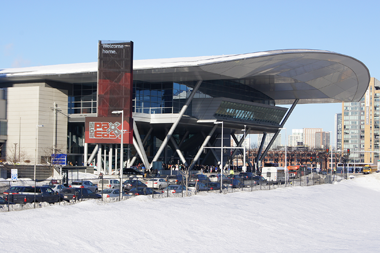 In yet another inconceivable lapse in judgment by PAX organizers, the third annual shit show of the immortals, #PAXAMANIA, has been officially sanctioned and will return to the Boston Convention Center on the second weekend in March. Details including exact time and theater have yet to be revealed, but Aaron Trites has confirmed that it will be streamed live (unless PAX comes to their senses and relocates the event to the bowels of the convention center).
Which superstars will be involved in the event? Will anyone actually play video games? Who will be the first challenger to the man of 1,004 names Austin Walker's title? Stay tuned for more details in the weeks to come!

30 of the Best & Brightest
November 6, 2016
| | | |
| --- | --- | --- |
| The good folks over at PennyArcadeTV have posted a mini documentary about League of Heels. Penny Arcade founder, Jerry "Tycho" Holkins," describes it as one of the thousands of mini conventions that take place within PAX that has its own "texture." That's a…polite way to put it. All of the footage comes from this year's PAX RUMBLE IV and features interviews with Aaron Trites, Jeff Gerstmann, and former champion Samantha Kalman. | | |

What The Hell Is LOH Wrestling?
| | | |
| --- | --- | --- |
| League of Heels (LOH) is widely regarded as the pinnacle in live eSports entertainment as well as being a pioneer in the fighting game community. While its origins are a mystery, the promotion came into prominence under the leadership of Aaron Trites who inherited this duty from his Pap Pap. Under Aaron's guidance, LOH emerged from an abandoned bingo hall in Medford to what it is today. Dozens upon dozens of game industry professionals (and a handful of other nefarious individuals) travel the globe selling out conference centers and hotel ballrooms all in the name of video game wrestling supremacy. In recent years, it's been a whirlwind of Skittles, Diet Coke, and shattered glass that has led the superstars of LOH to where they are now. | | |


Copyright © 1997 - 2016 League of Heels Inc.
All rights reserved.